Trend Micro Software Licensing
Enterprise Answers, LLC is a distinguished partner and national reseller of Trend Micro's innovative security solutions. We offer the most competitive pricing in the market for new licenses or existing license renewals.
Fill out the form to find out which product fits your business best or call us at +1(866) 213-2101.
No matter what the security need, or how it may evolve over time, Trend Micro is the smart security choice.
Worry Free Business Security | OfficeScan | Deep Security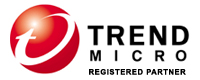 Top 10 Reasons To Choose Trend Micro
1. Trend Micro works hard to make you happy.
"Trend Micro is just great— professional, responsive, and a real pleasure to work with."

- Craig Berry, Senior Vice President and Chief Information Officer, UGS PLM Software, Plano, Texas
2. Trend Micro understands its your business.
"We are still partnering with Trend Micro today because they offer us more than just point products.
They look at our overall environment and help us make the right decisions within the context
of our business environment."

- Antonio Traetto, Networks and Storage Manager, IT, Rexam,  Fairfield, CA
3. Trend Micro saves you time by delivering easy-to-use solutions.
"Once we put Trend Micro products in place, we didn't have to spend as much time on security.
The software takes care of everything for us and it's working great. With the level of automation that
we've gained, we don't have to intervene. This has been huge— to know that our protection has
been increased while our work has been reduced."

- Steve Buche, Chief Information Officer, Christian Homes
4. Trend Micro's leadership and protection earns trust.
" I appreciate the timesaving, centralized administration of the Trend Micro solutions. But it's the
company's leadership in technology and overall protection that keeps me a loyal Trend Micro
customer. In our business, we have to take care of our buyers and sellers. We take that job seriously
and Trend Micro helps us earn the trust of our customers. That keeps them safe and that keeps
our company safe."
-Brian Carpenter (CISSP), Sr. Network and Systems Administrator, Heritage Auction Galleries, Dallas, Texas
5. Trend Micro offers superior protection with multi layered solutions.
"We face very sophisticated, variable threats today—making it hard to keep up. To help us
overcome this challenge, Trend Micro gives us an enterprise strategy that includes the
best possible messaging protection at the gateway and at the mail server. Multi layered
solutions— and strategies for cleaning up unwanted content— create a solid
end-to-end approach. This is the extra added value we get from Trend Micro."
- Antonio Traetto, Networks and Storage Manager, IT, Rexam,  Fairfield, CA
6. Trend Micro goes the extra mile.
"We were very impressed with the help we got from Trend Micro sales and engineering teams.
We were used to software vendors that sent us software and wished us luck—Trend Micro was clearly
motivated to help us succeed and they were there to provide all the information we needed to make
sure our network-wide deployment went smoothly and met all of our requirements."
-Eric Ellerman, Network Manager, IT, Dot Foods
7. Trend Micro offers a range of scalable solutions.
"Through all stages of our growth, Trend Micro solutions have served us very well, reliably adapting
and scaling as we needed to provide a stable environment for students and staff."
- Matthew Chapman, Assistant Director, Information Communications and Technology Services,
Orange County Public Schools, Florida
8. Trend Micro listens and delivers on its promises.
"The integrated products and centralized management set Trend Micro apart from the competition
right from the start. They were the first to cover the desktop, servers, and gateways with a centralized
management console. We have been with Trend Micro ever since and it has never let us down. Trend
Micro works WITH you. Lots of other vendors don't. Trend Micro listens and gives us what we need to
succeed in our business."
- Gary Hall, Founder, Hall Computer Services
9. Trend Micro keeps up with new and evolving web threats.
"Trend Micro™ InterScan™ Web Security Suite and Trend Micro InterScan™ Messaging Security
play a vital role in our first line of defense against Web threats by filtering traffic and blocking attacks
right at the gateway. We needed to address the growing issue of spyware, phishing, and virus threats,
and without Trend Micro products, there would be a gap in our managed services portfolio, and an
inability to protect customers from these types of threats."
- Alexandre Rigaldo, Business Security Solutions Manager, Orange Business Services

10. Trend Micro makes life easier.
"Trend Micro offered us a solution that was less complicated than the others. From a technical
point of view, it was the speed and simplicity of installation, and we had a good impression of
Trend Micro's overall approach. It was also very important to us to work with a reliable
partner—the first-class qualifications and assistance we received
from our local Trend Micro team put us completely at ease."
- Massimo Carnevali, Manager Information Systems, City of Bologna, Italy