IT Consulting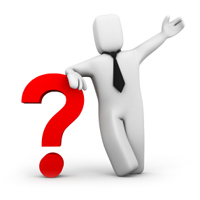 Our IT Consulting services provide expert advice and guidance to insure your investment in Information Technology supports and promotes growth. We will work closely with you to assess your current operations and recommend ways for you to better align your investment in IT with your business objectives. By establishing a strong foundation and properly utilizing your IT resources your business will operate more efficiently and foster, not hinder growth.
Network and Server Architecture
We employ a "best practices" approach when designing and evaluating networks and server infrastructure. Proper consideration is given to eliminate bottlenecks, ease administration, and allow for growth. Whether you're starting from scratch in a new office, moving to a new location or making improvements to your current environment, it is imperative to make sure your business has the proper architecture and IT Infrastructure.
Remote Workforce Management
Learn the key to successfully managing a remote workforce. Providing secure remote access to office resources, video conferencing capabilities and online collaboration tools can increase productivity and support growth. Give yourself and your staff the tools to succeed in this new business environment and understand the positive business impact of flexibility.

Data Backup and Recovery
Data backup and recovery is one of the most important considerations as businesses become more reliant on technology. Hard drives fail, smart phones get lost, and laptops get stolen. Make sure your business is prepared for for the unexpected. We will assist you in the development of a personalized Backup Plan that accounts for your businesses specific needs.