IT Support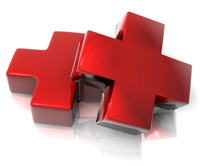 Don't get bogged down with the high costs and frustrations of managing your own IT Systems.
We offer affordable, scalable, highly technical IT support services available 24/7 365 days a year with call-dispatched capabilities for on-site repairs. Contact us for same-day, per incident support or choose our unlimited help desk support option for an annual per user fee.
Help Desk Services – An Affordable Advantage
When you sign up for our Help Desk Service you'll enjoy unlimited, live, U.S.-based, 24/7 IT support on software and hardware products from certified frontline-support technicians. Our friendly customer-service team will use industry-leading internal processes to expertly troubleshoot your technical issues. Our experts respond to an average of 40,000 incidents per month. We have the experience to efficiently support our customers with many help desk clients, including numerous Fortune 500 customers.

Existing Workstation troubleshooting
Support for Windows based desktops and supported applications - List of supported applications will be documented during on boarding process
Network/Internet connectivity issues
Desktop peripheral hardware (non-hardware issues)
Printers, Keyboards, Monitors, Mouse, Barcode readers, etc
Use of Remote Control to resolve issues
Basic "how to" questions for standard "office" applications
Connectivity, POS, OS, Remote Access, Peripherals, Spyware, Anti Virus,
Server based password resets – client provides access, documentation, authorization process
User add, moves, changes in Active Directory - Remote access and proper authentication and level of access must be provided
User Administration of MS Exchange or hosted e-mail applications - List of supported applications will be documented during on boarding process
Firewall troubleshooting (with documentation and access)
Server diagnostic and troubleshooting (OS Only) - The help desk will troubleshoot server operating system problems, document and escalate if necessary
Citrix server support (user session shadowing/cancelling)