Spyware and Virus Removal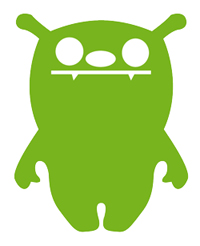 If you think your system has been infected with Spyware or a Virus you should stop using it immediately and turn your attention to removing the infection. Spyware and Viruses can not only put your personal information at risk, but also your company's private data.
How did I get infected?
Critical operating system updates, anti-virus and anti-malware software, and regular software updates are all essential to maintain a clean system. Most infections occur when security vulnerability are exploited through a web browser, email, and software use.
Need Help?
If you need personal assistance with Spyware and Virus Removal, please contact us by clicking below.

Do-It-Yourself
If you want to take matters into your own hands, some of the best detection and removal tools can be found below:
Notice: Virus and Malware removal tools can cause serious damage if not used properly. It is always best to have an experience IT Professional assist in virus and malware removal. Please use the products below at your own risk.
Malwarebytes: Malwarebytes provides a variety of tools that can identify and remove malicious software from your computer. When your computer becomes infected, Malwarebytes can provide the needed assistance to remove the infection and restore the machine back to optimum performance
SpyBot Search & Destroy: Spybot - Search & Destroy detects and removes spyware, a relatively new kind of threat not yet covered by common anti-virus applications. Spyware silently tracks your surfing behavior to create a marketing profile for you that is transmitted without your knowledge to the compilers and sold to advertising companies. If you see new toolbars in your Internet Explorer that you haven't intentionally installed, if your browser crashes inexplicably, or if your home page has been "hijacked" (or changed without your knowledge), your computer is most probably infected with spyware. Even if you don't see the symptoms, your computer may be infected, because more and more spyware is emerging.
Trend Micro Housecall: HouseCall can quickly identify and fix a wide range of threats including viruses, worms, Trojans, and spyware. It is now faster, more powerful and browser independent!
Microsoft Security Essentials: Microsoft Security Essentials is a free* download from Microsoft that is simple to install, easy to use, and always kept up to date so you can be assured your PC is protected by the latest technology. It's easy to tell if your PC is secure — when you're green, you're good. It's that simple. Microsoft Security Essentials runs quietly and efficiently in the background so that you are free to use your Windows-based PC the way you want—without interruptions or long computer wait times.